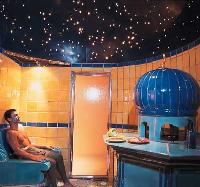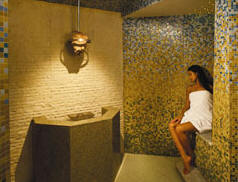 READ MORE LAS VEGAS DIRECT

Canyon Ranch Spa at the Venetian


The Canyon Ranch SpaClub at the Venetian hotel is an enormous 134,000 square feet, containing a fitness center with climbing walls, and roster of Pilates, yoga, and other distinctive classes. SpaClub boasts the most expansive services list in Las Vegas. One of the spa's signature treatments is the Canyon Ranch Mango Sugar Glo, a body scrub derived from natural sugars, jojoba esters and beta carotene. Here you'll find a haven to relax, refresh and regroup between forays onto the world's liveliest; nonstop city. You can take a fitness class, meet with a nutritionist or personal trainer, have a massage or facial, or try the 40-foot rock-climbing wall. Aquavana, is their oasis of water therapies and includes state-of-the-art hot and cold experiences.

Amenities: Suites to enjoy services with a friend; more than 20 massages and body treatments including refining treatments and cocoons; facials; baths; ayuredic treatments; Rasul Ceremony; a Health and Wellness menu including nutritional analysis, physical therapy, movement therapy; rock-climbing wall; whirlpool; steam room; sauna; relaxation lounge; fitness facilities; refreshments; and sandals.