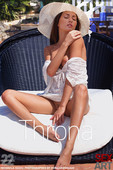 "Michaela Isizzu is picture perfect in her floppy white hat and white lace cover-up .Relaxing poolside, Michaela teases her pussy while lounging in her comfy rattan chair. Soon she is naked, on her knees at the edge of the pool fingering her exquisite pussy. "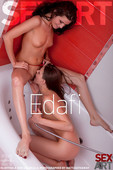 "Kloffina A and Salomja A are having some girly fun in the bathtub. Pussy licking, finger fucking and the hand held water massager are just a few of the ways these lovely maidens are getting off in the tub."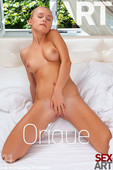 "Xena is a stunning nubile nymph who has no inhibitions when it comes to showing off her perfectly proportioned petite body. She contorts her body in explicit positions while fingering her smooth plump pussy. She savors her scrumptious pussy flavor and goes back for more."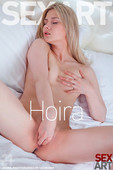 "Larana has no shame in her game as she poses naked and gets right to the action of fingering her hot pink hole. With smooth lips and an extremely meaty labia, Larana is sure to give herself a screaming orgasm right before your very eyes."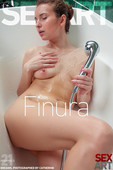 "It's bath time for Breann and what's a bath without toys to play with? She brings out the silver bullet and begins to tease her smooth, dark pussy lips alternating between the bullet and the shower massager. Which one will send Briann over the edge into orgasmic bliss?"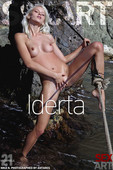 "Nika N is hanging out between the rocks in her hammock made of fishnet. She is extremely daring and adventurous as she begins to masturbate suspended between the rocks. What will happen when this gorgeous blonde decides it's time to get her rocks off? "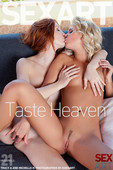 "Featuring Michelle H, and Tracy A, you will see a captivating contrast between a sultry, luscious blonde and a fiery redhead with mesmerizing blue eyes. Enjoy the view as they entangle their bodies and lick each others honey pots before engaging in some finger fucking fun."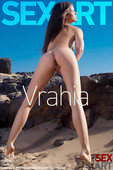 "Caprice A plays amongst the craggy rocks wrapped in a yellow chiffon wrap. As she unwraps herself, she presents her perfectly proportioned petite body your your enjoyment and admiration. Caprice is a beauty to behold as she spreads her shapely toned legs and masturbates upon the rocks for you."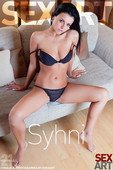 "Coralie A looks sexy, sassy and seductive wearing her matching black bra and panties. Relaxing on her white couch, she slips out of her bra and panties and leans back to fondle her shapely tight toned body. She wastes no time slipping 2 fingers into her smooth pussy for some solo masturbation fun and orgasmic bliss."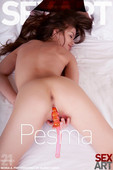 "Nedda A looks so sweet and innocent cuddled up under her white down comforter...well, that is until she pulls down the covers. It's time for toys and some intense pussy teasing. Watch as this lovely little sex kitten probes her meaty labia and then plunges the balls deep into her horny pussy hole."


"Tracy A looks like an angel in her pink and black lacey lingerie as she relaxes on her couch teasing her lovely body. Once she strips off her panties, she begins to tease and satiate her pussy getting it ready for a good fucking from her glass dildo."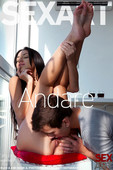 "Kleo A is a red hot little brunette with a pussy that is demanding some attention. She teases her little boytoy and then pushes his face right between her legs for some oral pleasure. What a delight as he licks her lips and fingers her perfect pink hole."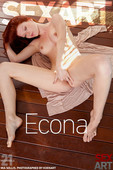 "Mia Solis is a smouldering, fiery redhead who is ready to seduce her prey. Dressed in transparent nude and black trimmed panties and bra she is sure to capture your attention. Lying on top of her cashmere robe on the wood floor she strips off her bra and panties and begins to finger her bright pink hole with two fingers."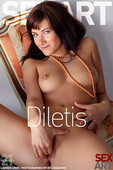 "Lecherous, lewd and lubricious perfectly describes Lauren Christ as she flaunts her perfect body clad in champagne colored cheeky booty panties and matching bustier. Careful not to get carried away, she slowly teases you before posing and exposing her naked body. You want her, and she knows it! Now for some pussy pleasure for this horny nymph as she finger fucks herself with an lovely smile on her face."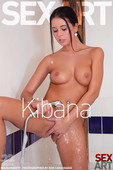 "Mia Manarote is ready for some bathtub fun as she drops her bright yellow robe and climps into the tub. All wet and soapy she begins to fondle her luscious breasts and then spreads open her inviting smooth pussy for some shower massage masturbation. A girl can have so much fun in the shower teasing and pleasing her pussy to an orgasmic explosion."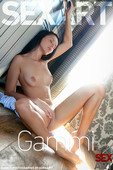 "Leaning up against the kitchen counter, Diana G begins to explore her tight, slender body and then slips off her black panties to masturbate on the the kitchen floor."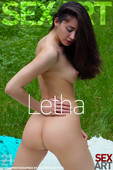 "Assoli looks ravishing in her teal summer dress on this lovely summer afternoon. The warmth of the summer day causes our lovely maiden to become restless and aroused. Nothing will quench her desire until she strips naked out in a field of tall grass. She spreads her white blanket down wearing nothing but her white strappy sandals. An outdoor exhibitionist, Assoli is ready to expose her pink pussy for your viewing pleasure."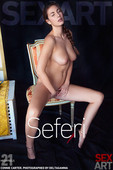 "Captivating Connie Carter shows off her dazzling smile and gorgeous svelte body. Wearing black and tan matching bra and panties, she poses playfully on her orange striped antique chair. Her lovely black stilettos accentuate her shapely, toned legs. Her breasts are supple and full and her derriere lovely and round. Posing naked on the floor she has the look of a tigress on the prowl."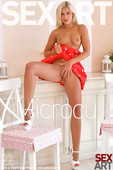 "Dido A looks so pretty in her sundress and she loves to show off her exquisite pussy because she isn't wearing any panties. She is ready for some fun finger action."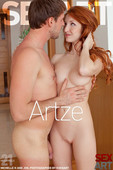 "Michelle H loves having sex on the stairs. Her lover sits on the steps as she orally pleasures his manhood, and then climbs on top of his trobbing cock for a wild orgasmic ride."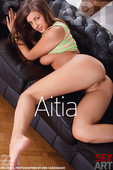 "Tanned, toned and tantalizing, Melena A relaxes on her black leather sofa wearing a cute little pink and green summer dress and bright green wedgies. As she slides up her dress, you see she is wearing no panties, and she is happy to play peek-a-boo pussy with you as she exposes her lovely supple breasts too. This little uninhibited nubile is ready for some finger fun as she spreads her wet pussy open for you. "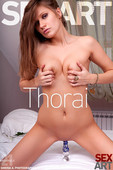 "Beauty in blue, Simona A plays with her blue dildo wearing nothing but her blue stiletto heels."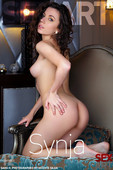 "Sara H is playful and prococative wearing a black lace transparent bodysuit. "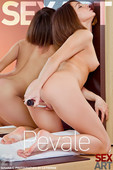 "Susana C has no inhibitions as she plays with her silver bullet vibrator in front of the mirror."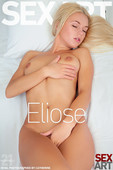 "Looking pretty in pink and white, Xena is the blonde nymph of your dreams. Her body exquisite, her pussy divine. Indulge yourself in Xena."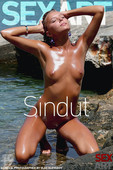 "Captivating, svelte, tanned and toned Mango A plays naked by the seaside. No tan lines for this lovely sun goddess, her pussy is even smooth and golden brown."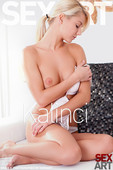 "Adorned in while lace lingerie, relaxing on her white divan, Grace C is ready for some afternoon masturbation fun. Uninhibited, she opens her lovely long legs and begins touching her smooth pussy."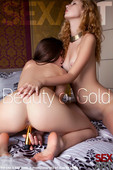 "Subil A, and Tofana A are stunning A list girls who are ready to get down and dirty engaging in some girl on girl mischief. From the first kiss, to the tender touches and caresses, these ladies know how to pleasure each other to heights of orgasmic bliss."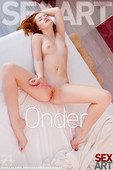 "Captivating and sultry, Denisa Heaven looks delectable in her black bra and panties as she playfully begins to tease herself."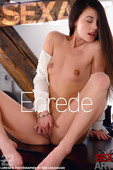 "Beauty, brains and Lorena B, looking stunning in her black leggings, white blouse and black stilettos. Add some glasses to the mix and you get the sexy executive who is ready for some hot, naughty fun in her office. On top of the desk naked and spread, it's time for a private meeting. Come in and close the door!"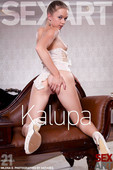 "Milena D looks quite sophisticated posing on her leather chair. Wearing a stunning cream lace bodysuit, with matching cream colored platform stilettos, she is sure to ensnare you with her long, sexy legs and svelte body. Her ass is perfect and her pussy is delectable. Indulge yourself in this little blonde goddess of perfection!"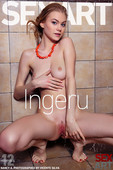 "Playful and provocative, Nancy A is ready for some hot, wet, shower fun. Wrapped in her white towel wearing her orange beads, she exposes her her full supple breasts as she toys with her hard nipples. As she steps into the shower, she sits on the floor and spreads her pussy wide open for inspection. Do you like what you see?"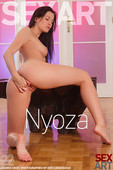 "Luscious, lascivious Lauren Crist is ready for a naughty day of play! Outfitted in a cute little "school girl" outfit she is ready to tease and tantalize her audience. From her slow, seductive striptease to her juicy finger play, she is sure to capture your undivided attention. Pay close attention as this is a masturbation performance you won't want to miss."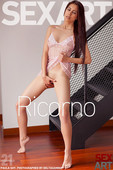 "Paula Shy may look shy as she casually leans against the staircase in her transparent, soft pink gown. Look again as she begins to caress her breast and her hands slips down between her legs. Uninhibited, she spreads her smooth, meaty pink lips and enjoys some digital penetration that leads to a welcomed orgasm. With a pretty smile on her face, you can see ultimate satisfaction."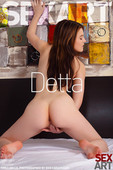 "Timea Bella looks brash, bold and alluring as she strategically poses in her black bra and panties in front of an abstract painting. In a stunning frontal view she exposes her naked body, only to turn around and give you an up close and personal look of her smooth, pink pussy and pretty pink rosebud. She is ready for some finger fucking fun!"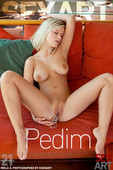 "Lying back relaxing on her burnt umber sofa, Miela A has something on her mind. Wearing nothing but a white, lacy bra and panties, her thoughts begin to wander and she slowly takes off her bra to expose her perfectly round, supple breasts. It's not long before her panties slide down and she exposes her stunning, smooth, plump pussy lips. Her glass dildo appears and she is ready for some erotic solo masturbation."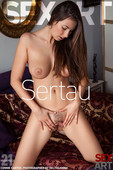 "Connie Carter a stunning, natural beauty that exudes not only sex appeal but confidence. Beautiful natural breasts and a lovely trimmed bush enhance her spectacular body."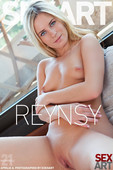 "Aprilia A is naturally beautiful with the look of innocence she relaxes on her bed and begins to explore her body."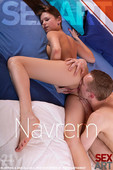 "Kloffina A is naked and ready for action. Watch as her wet, hungry lips wrap about the shaft of her lovers manhood, getting it nice and hard and extremely erect. She wastes no time in turning over for some back side action."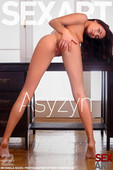 "Stunning, seductive, and captivating Michaela Isizzu is ready for a hard day at the office. Wearing a sexy animal print bustier, matching panites with a transparent back she prepares for her day. Look at her sexy, toned muscular, bare legs accented by her peeptoe stilettos. Every mans fantasy is to bend her over the desk and take her from behind, but she has her own agenda. Join her for some naughty office fun!"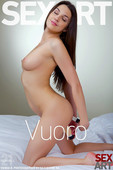 "Vanda B has a nice, big, fat, vibrating dildo for her hungry pink pussy and the bullet vibrator for her tight little rosebud. Watch as she fills both of her holes and vibrates herself to orgasmic bliss."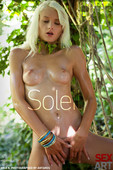 "Exquisite, stunning, svelte Nika N is the Lioness of the jungle. Hunting her prey, she is wearing a black printed top with nothing but sheer black panties underneath."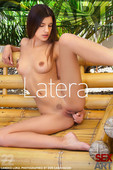 "Candice Luka is an athletically built, gorgeous brunette with captivating huge brown eyes."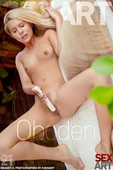 "You could describe Brandy A as a blonde bombshell showing off her perfectly proportioned body with her pinup style poses."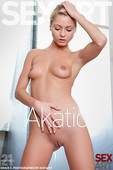 "Wearing sexy white cheeky panties and a white tank top, Grace C displays the look of an innocent blond nubile."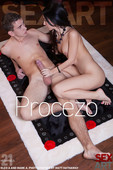 "Kleo A is a stunning brunette with a penchant for well endowed men. Playful and uninhibited she invites her lover to explore and excite her stunning body."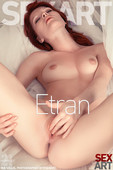 "Mia Sollis is asthetically pleasing, in every sense of the word. A stunning redhead with creamy alabaster skin sprinkled with freckles, and a perfectly proportioned body. "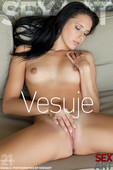 "Relaxing and enjoying the lovely sunshine of the morning, Diana G seductively lounges in her boxer shorts and shirt. She leans back and begins to caress her lovely breasts and then slides her hand down her boxer shorts to touch her wet pussy."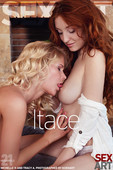 "Michelle H and Tracy A make such a lovely contrasting couple. Stunning Tracy A, blonde bombshell and exquisite Michelle H, the hot redheaded siren. What more could a man ask for? Both wearing sexy while lingerie and slowly undressing each other and passionately kissing and fondling each other. "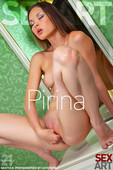 "Fresh and captivating Nastya K will melt your heart with her huge brown eyes and look of innocence. She may look sweet and innocent, but this nubile is no stranger to displaying her naked body and playing with her glass dildo."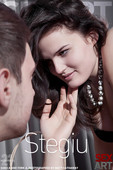 "Soko A shares some passionate kisses with her lover as he slips his fingers into her sexy black and white panties."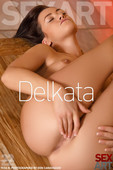 "Tess B knows exactly how to command attention with her sexy pin-up poses in front of her winding staircase."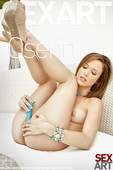 "Magnificent and exquisite Malena Morgan engaging in seductive poses wearing vibrantly colorful teal blue lingerie."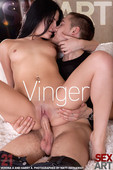 "Verona A loves to use her womanly charms as she entices her lover. Watch as she pleasures his cock with her tongue stud. "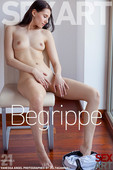 "Vanessa Angel has such a sweet shy expression as she lifts up her dress to expose her smooth, luscious pussy lips."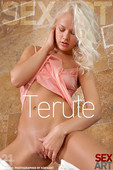 "Karina O has that wide eyed innocent look that will instantly captivate your interest."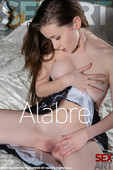 "Emily Bloom, the sweet and innocent looking little sex kitten slowly stripping off her black and white baby doll lingerie in front of the mirror."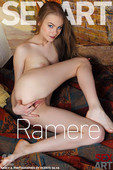 "Nancy A is very natural and confident showing off her lithe naked body. "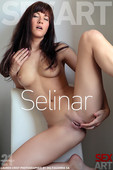 "Lauren Crist is vibrant and alluring in her pink and black bra and panty set."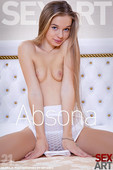 "Milena D is a young, playful nubile with a very naughty streak. Wearing a pretty white lace dress and white ankle socks she displays the look of innocence. Standing against her white headboard she spreads her legs to expose her young, smooth pantiless pussy. A teenage delight."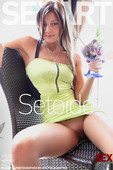 "Melena A looks lovely in her summery lime green dress and peep toe stiletto heels. Sitting on her wicker chair she gives you a peek at her smooth, pink pussy. Off come the panties for some serious digital probing and penetration."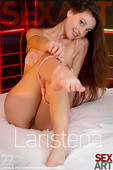 "Lorena B is in the spotlight looking provocative and demur. Just look at her mischievous smile as she poses in the spotlight with just her bra and panties on. Once she removes panties you can see her plump hairy pussy that is waiting for penetration from her bright red beads."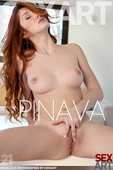 "Stunning and alluring, Michelle H knows how to captivate your attention. Naked except for her black wedge sandals, she shows you how easily she can pleasure herself to an explosive orgasm. "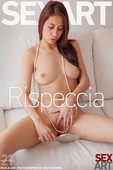 "Paula Shy definitely is not shy. Naked except for her ecru platform stilettoes and white pearls, she is ready for some pussy pleasure."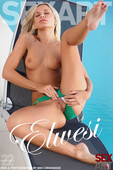 "Coy and captivating Dido A looks absolutely stunning in her emerald green bikini accented with gold chains. "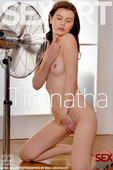 "Timea Bella looks ravishing in her royal blue dress and white peep toe stilettos."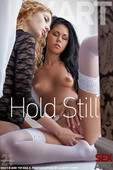 "Macy B and Tofana A share a glass of wine and a sensuous, passionate kiss."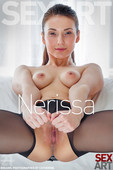 "Breann is feeling mischievous and playful today. Wearing nothing but her black pantyhose, she loves showing off her toned, agile body. "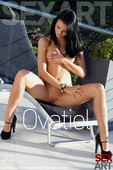 "Sapphira A is relaxing and lounging on the rooftop wearing her blue sparkling glittery top and black panties."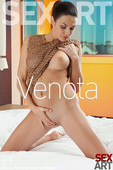 "Looking provocative in her crochet taupe top, she uncorks the wine bottle and decides to straddle the bottle and enjoy the essence of bold red wine."


"Stunning, tall, tanned Kaylee A showing off her gorgeous body wearing sexy black lingerie and black stilettos."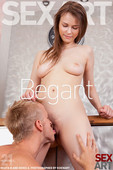 "Beata B enjoys being on her knees worshiping her lover's throbbing manhood and then climbs on top for some deep penetration."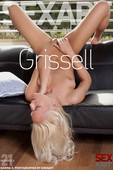 "Stunning Karina O unwraps her white blouse to show off her sexy white panties. Watch as slides off her panties and enjoys some sensual teasing all over her stunning naked body."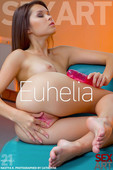 "Cute, petite Nastya K enjoys pleasuring herself with her red and purple jelly dildo. Just look at her adorable face as she slides it into her exquisite smooth pussy."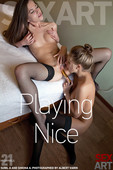 "Enchanting Simona A and Subil A enjoy some intimate female moments playing with their golden bullet."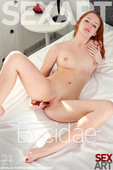 "Denisa Heaven looks stunning in her white with black trim bra and panties, she strips and begins to tease herself with her red glass dildo."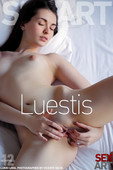 "Lukki Lima has this wide eyed look of innocence as she looks out the window day dreaming about how wonderful an orgasm would feel in the middle of the day."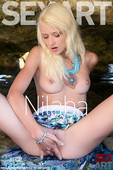 "Nika A Exposing her perfectly round breasts and exquisite pussy, watch as she begins to excite herself fondling and fingering herself to a divine climax."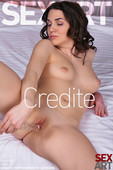 "Vanda B has the look of sultry seductress as she lays naked on her bed holding her glass dildo. Watch how this brunette beauty lubricates the dildo with her tongue and then slides it into her glistening pussy from behind. Sprawled out naked on her bed, she exudes sexiness and playfulness as she engages in some solo masturbation fun. "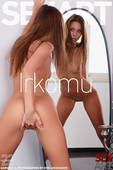 "Sabrisse A is such a sexy seductress. She is like a siren calling her prey. Looking stunning in her teal crop top and black thong, she is ready for some private playtime."